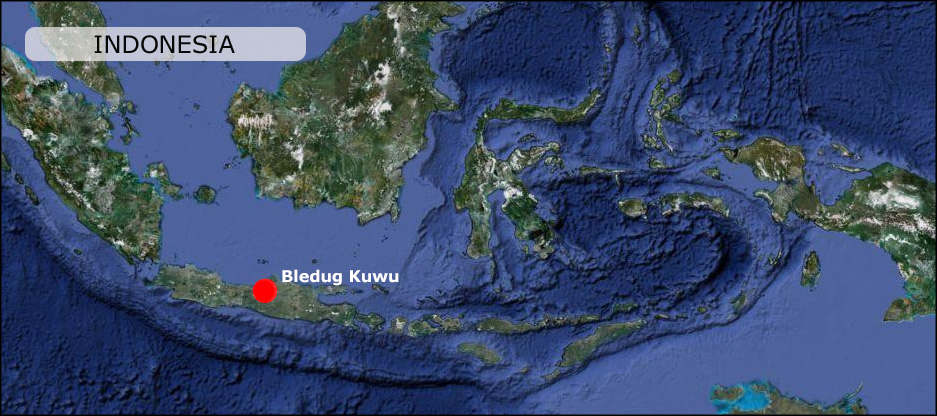 Type of volcano: Mudvolcano
Location: Central-Java, Indonesia.
Bledug Kuwu is a mud-volcano located in the village of Kuwu on Central Java, 80km east of the city of Semarang.
Bubbles of gas (CO2 and methane according to the locals) bring mud to the surface from several areas of the active geothermal field. The most active part of the field expels bubbles every 5-15 seconds. The bubbles can reach several meters in height and can be as big as 10 meters in diameter. The bubbles pop when they rise over the surface, and the gas is released.  The mudflow differs from the Sidarjo Mudflow "Lucy" in East-Java that covers a larger area,and is hot in temperature. The mudflow of Bledug Kuwu is cold. The area has been geothermaly active for centuries, and Bledug kuwu was also a popular recreation spot for the Dutch people back in the colonial days of Indonesia.
20th September 2013
Photos: 20 available in format/size: RAW/JPG – 5472 x 3648 pixels.  300+ photos not presented on the webpage.
Video: Available
——————————————-
Purchase of Photos/Videos.
Photos and Videos published are for sale. If you want to purchase photos or videos, please see this page
——————————————-