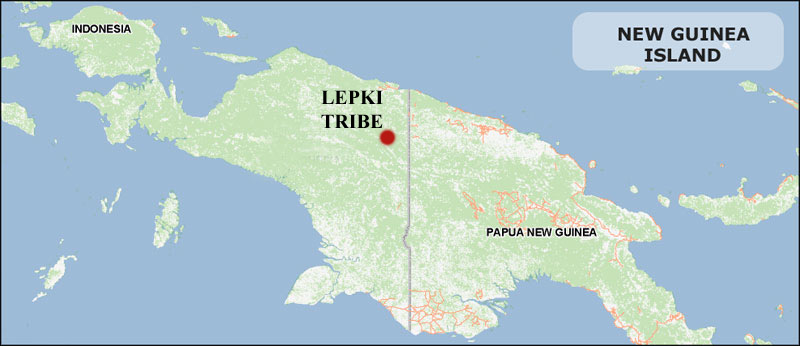 Purchase of Photos/Videos.
Photos and Videos published are for sale. If you want to purchase photos or videos, please see this page
——————————————-
The Lepki people live in the interior of the western part of the island of New Guinea, which is commonly referred to as West-Papua. The area is located in the lowlands on the western side of Sogber River, a river which flows into the larger Idenburg River. The Lepki inhabit a rather small area compared to other tribes in the vicinity, their territory being approximately 400 sq. km of land. The area is 170km south of the provincial capital Jayapura.  There are a few hilltops within the area but elevations higher than 400m are not found. Coordinates of the approximate centre of the Lepki area is S4 08.0 E140 26. The Lepki people in 2007 numbered only 328 people, compromising them also to one the less populated tribes in the region.
I conducted research on the Lepki people over a period for almost 6 months in 2007. This was the first ethnological study of this tribe. The result was an account of the Lepki culture, and can be viewed here (.Pdf): The Lepki people of Sogber River
2007