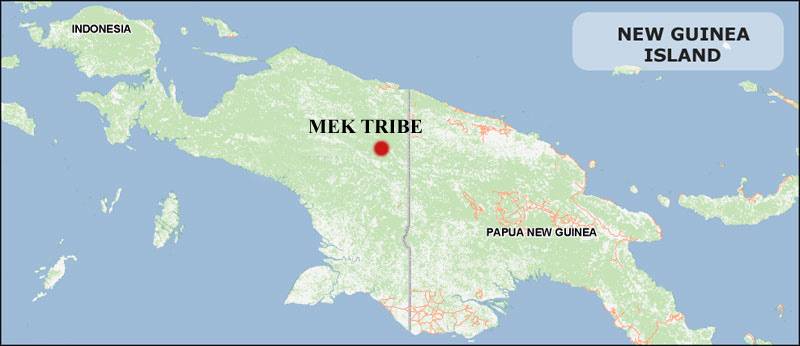 Purchase of Photos/Videos.
Photos and Videos published are for sale. If you want to purchase photos or videos, please see this page
——————————————-
The Mek tribe inhabit a large area located in the central-eastern region of the mountainous region of West-Papua. They are considered to be one of the most populated tribes in this region. Many simple airstrips have been constructed by missionaries here, the most important one being in the village of Nalca. Other villages found in the Mek tribal area is: Eipomek, Kona, M, and Endomen. The Mek tribe border the Ketengban in the east, Yali in the south/west and Kimyal in the south/east.
October 2005