Purchase of Photos/Videos.
Photos and Videos published are for sale. If you want to purchase photos or videos, please see this page
——————————————-
The latest eruptive phase of Bromo started in December 2015. The eruptive activity was in the beginning dominated by the ejection of ash and lapili. In late January and February the activity increased and larger explosions were seem, sometimes accompanied by the ejection of lava-bombs/blocks, loud eruption/rumbling sounds and shock-waves. In this period there were also days when strong crater-glow was seen above the crater at night.
The eruptive activity had a short period of rest between the end of February until the end of March. During this period the activity was dominated by degassing but no ash-venting/eruptions.
The Indonesian Volcanology Survey (PVMBG) noted a increase in seismic activity in the first week of April, that was followed by new eruptive activity. Ash-venting and crater-glow was observed. The ash-output was lower than February/March levels. Eruption/rumbling sounds was also present, but lower than january/February levels.
During the second week of April, the activity decreased again and only weak to moderate degassing plumes was observed during until first week of May.
The last week of May the activity increased again, and resumed eruptive activity similar to the activity observed in April.
Note: The eruptive phase is still ongoing.
3-5th June
My 31th trip to Bromo, never get tired of traveling there, especially when there is eruptive activity.
On arrival on the 3th June, Bromo was erupting steady column of ash, that rose to heights between 200-500m, and drifting West toward the city of Malang. Late evening the eruption ceased and the volcano was seen only emitting steam in the morning/midday of 4th June. During this period of calm a period of degassing started, and emitted a body of sulfur gas that could be easily recognized by the nose several kilometers from the volcano.
In the afternoon of the 4th, the volcano had again started to erupt. During a visit to the crater area in the afternoon, the volcano was erupting ash, but the sound of moving/ejected rocks were also very evidently heard from the crater edge. Some rocks were also seen ejected from the crater, however did only reach 20-30m above the bottom of the crater, and did not make it over the crater edge. On the morning of the 5th June the volcano was quiet again, and only a small degassing plume could be seen, and even sometimes faded and the volcano was totally calm.
3th June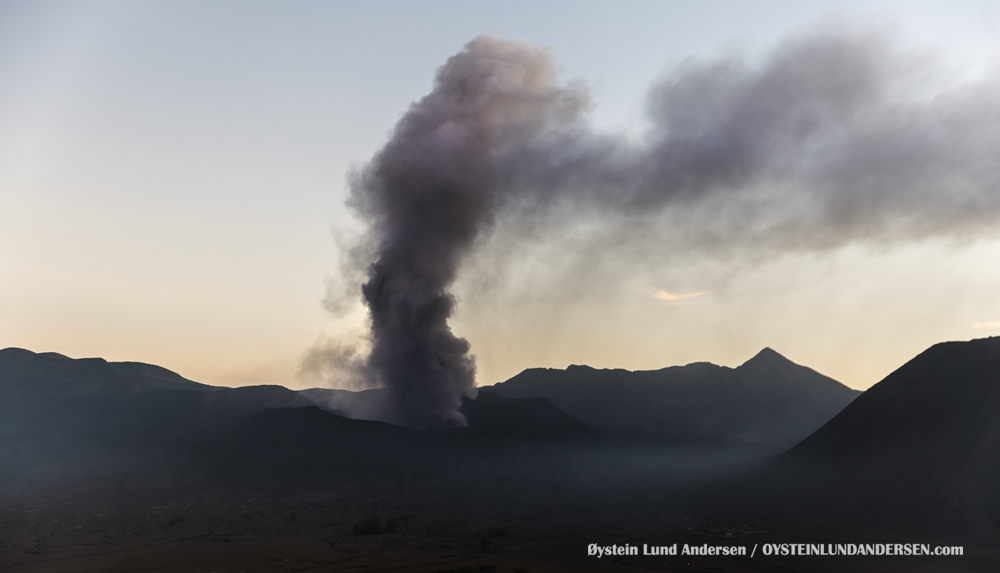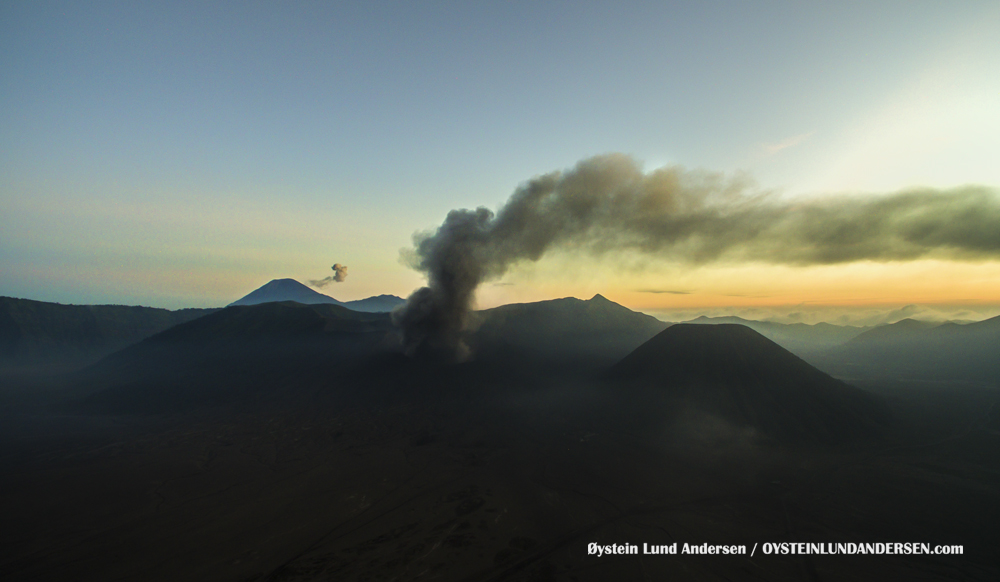 4th June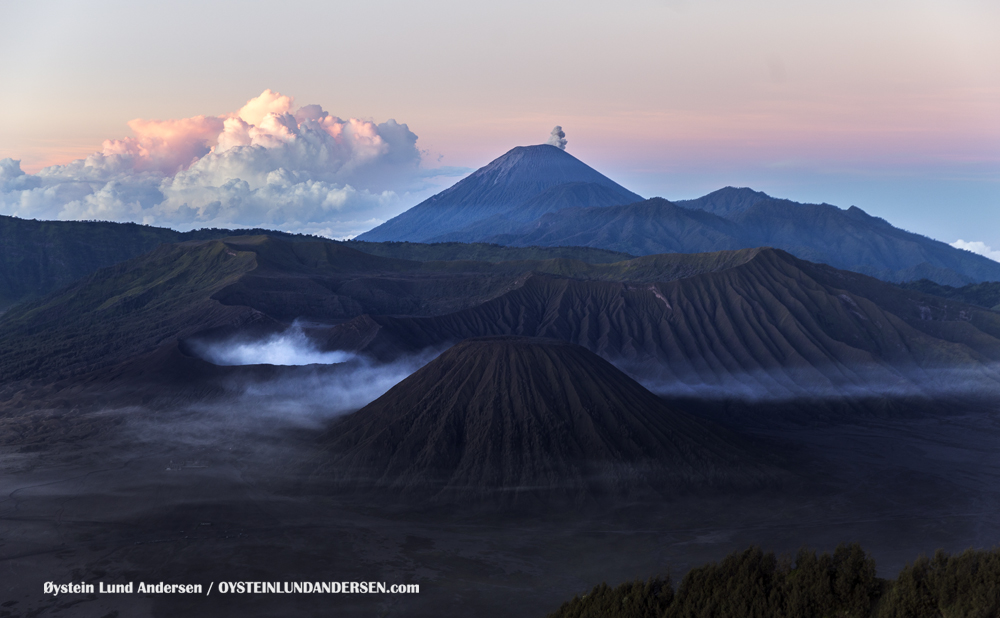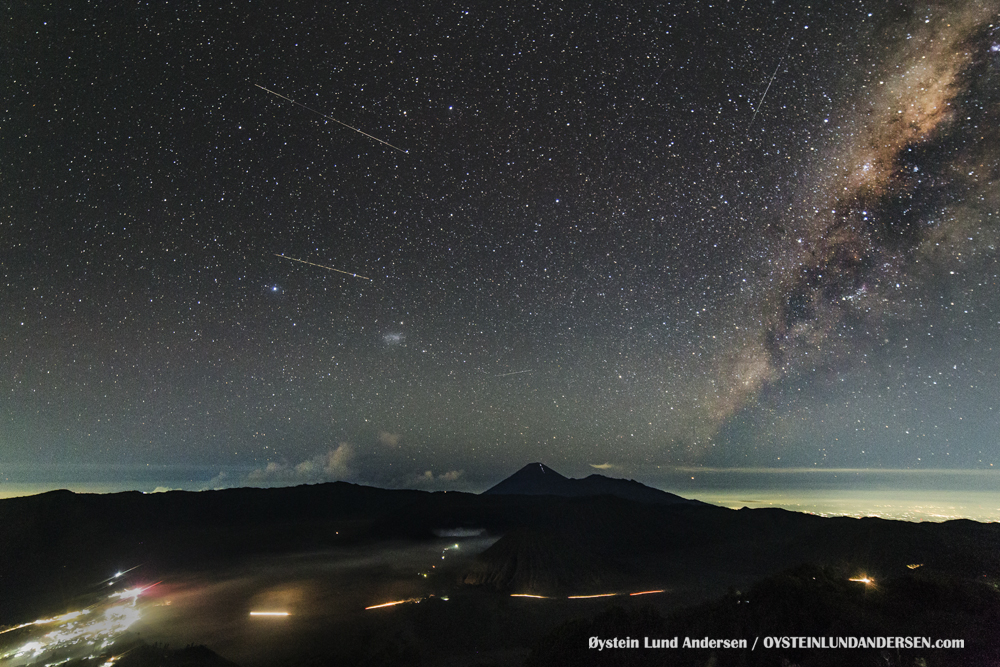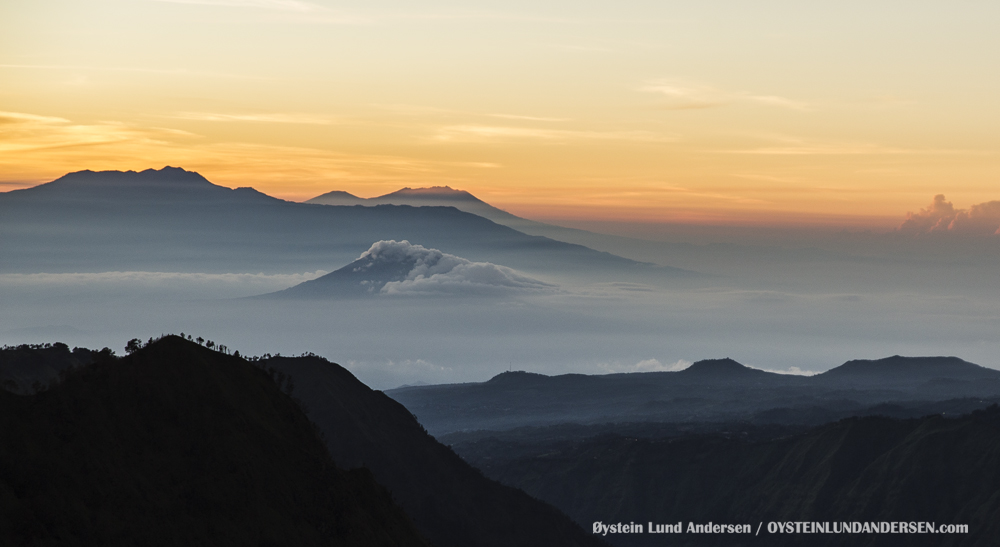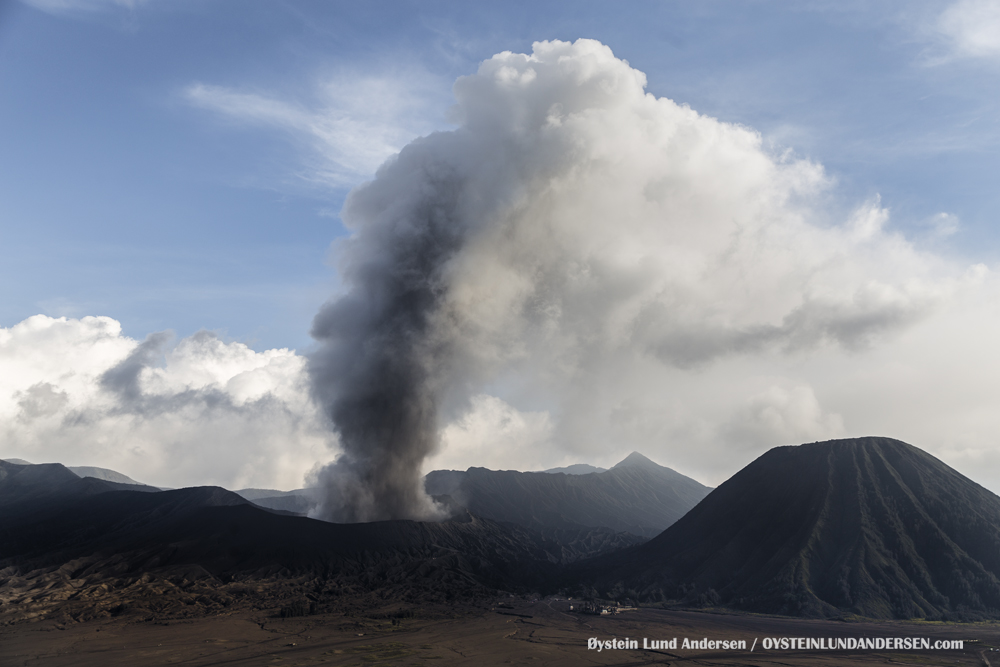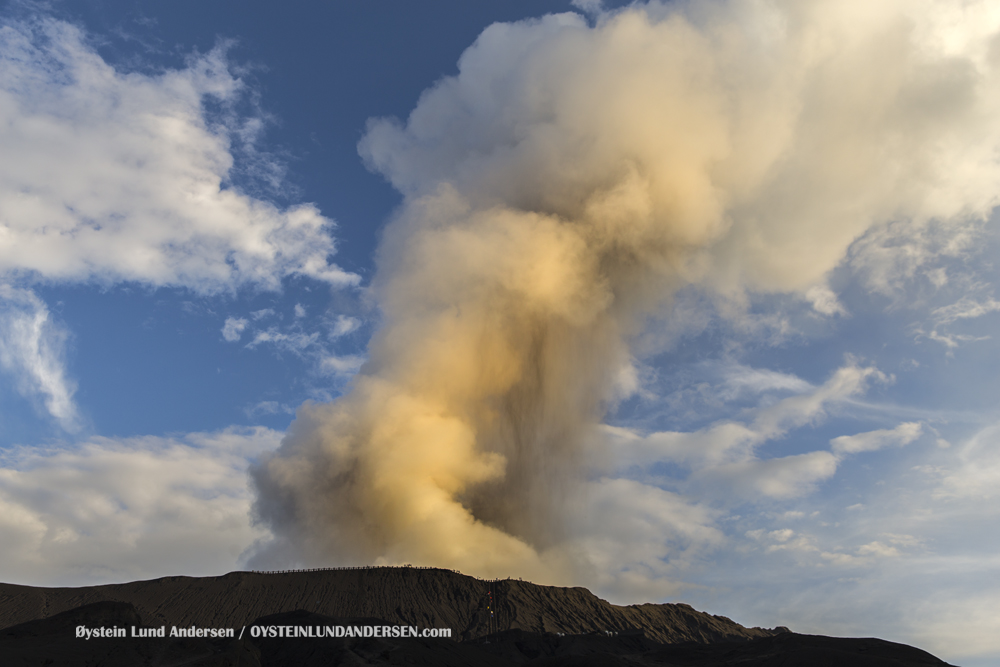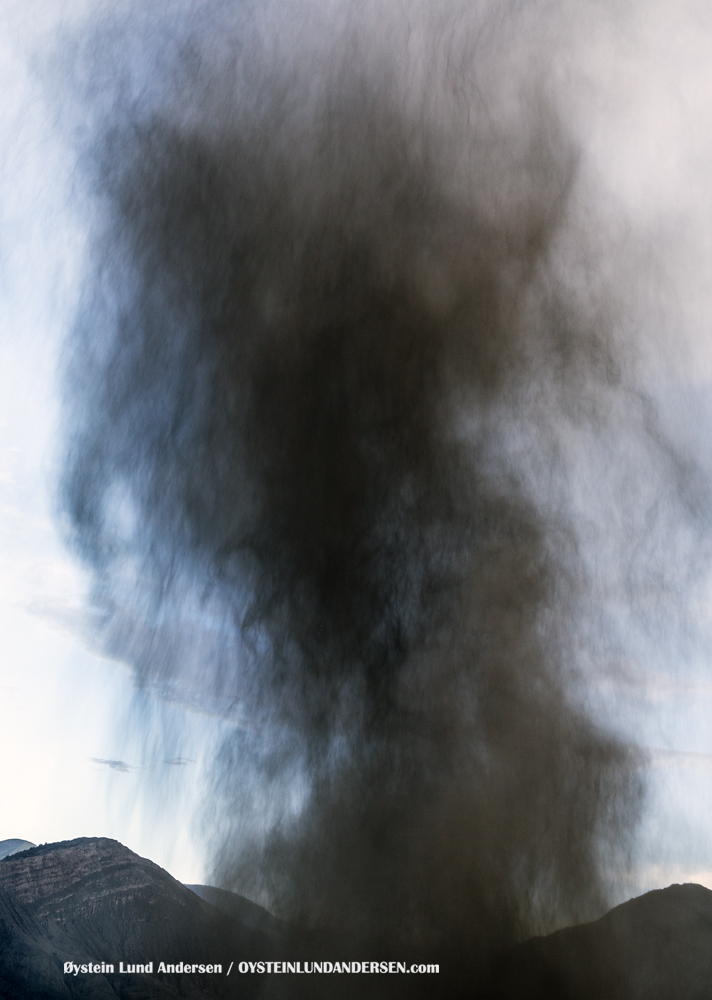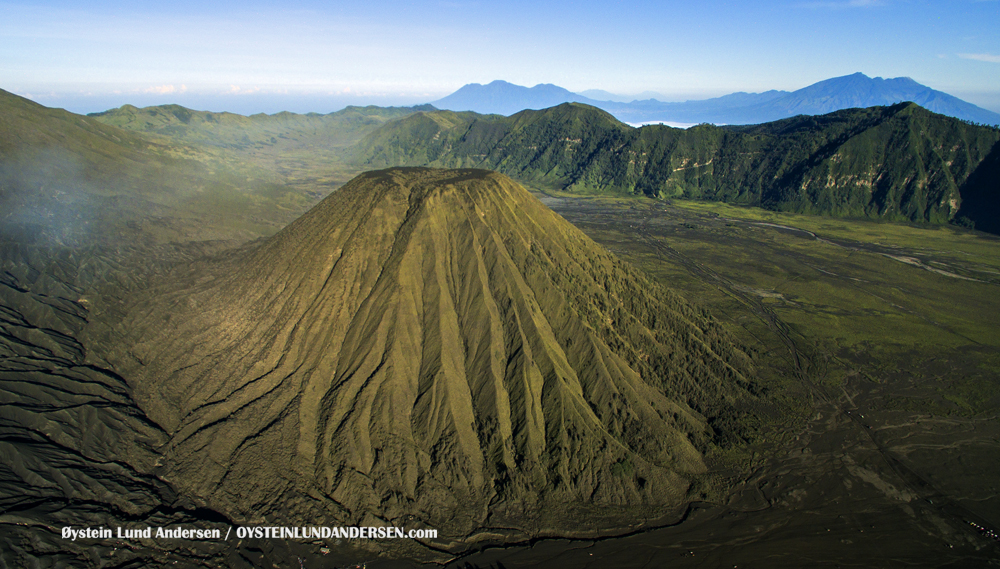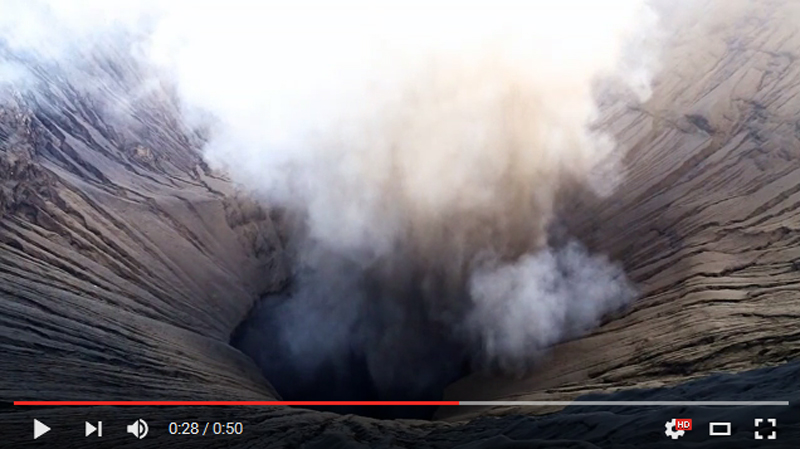 5th June