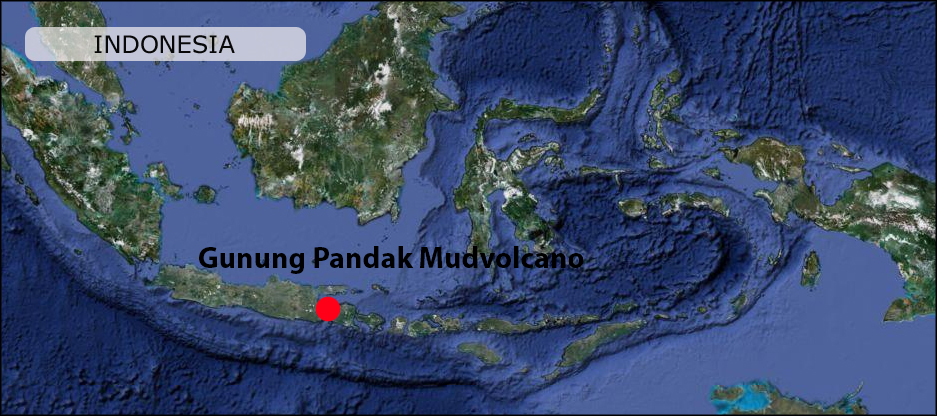 Published: 25th September 2019
Gunung Pandak (also known locally as 'Bukit Bentar') mud Volcano is located in the regency of Probolinggo in East-Java, a few kilometers outside the city center of the city of Probolinggo. The mudvolcano has a shape of a shield, as the central part of the field is more elevated. Gunung Pandak not currently active and the whole field seems dry. I have not found any meaningful information on recent activity there.
A source familiar of the area told me the soil around the mudvolcano is somewhat unstabile, and cracks often appeared in the concrete of buildings, as a result.