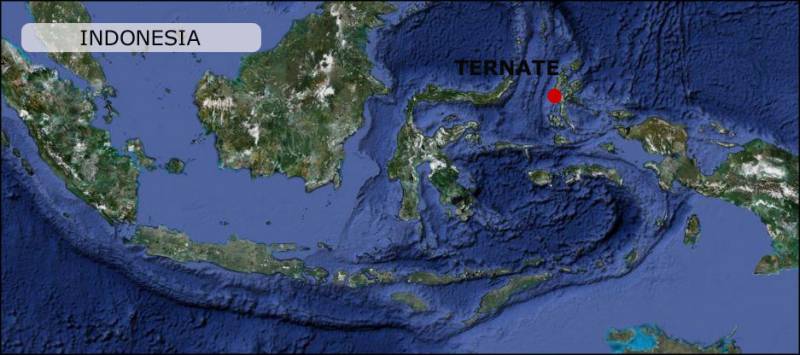 Location:  Maluku islands, Indonesia.
Ternate is an island in the Maluku Islands (Moluccas) of eastern Indonesia. It was the center of the powerful former Sultanate of Ternate. It is off the west coast of the larger island of Halmahera. The city has a population of just under 200,000 on some 111.39 km2 (2012). Like its neighbouring island, Tidore, Ternate is a visually dramatic cone-shape. The two are ancient Islamic sultanates with a long history of bitter rivalry. The islands were once the world's single major producer of cloves, a commodity that allowed their sultans to become amongst the wealthiest and most powerful of all sultans in the Indonesian region. In the precolonial era, Ternate was the dominant political and economic power over most of the "Spice Islands" of Maluku.
23-26 April 2011
Photos: 17 available in format/size: RAW/JPG – 4752 x 3168 pixels.