Type of activity observed:
Krakatau, according to my knowledge, hasn`t erupted since 2013. During this visit a modest steam plume was observed from Anak Krakatau, but no new evidence of any recent eruptions. I also had the chance to fly my drone (Phantom) over Anak-Krakatau, and took some decent photos of the top area, however the plume obscured views directly into the crater area.
Photos: 14 available in format/size: RAW/JPG – 5182 x 3456 pixels in this post. Total of 150+ photos not presented on the website.
Photo taken with a Phantom 2 drone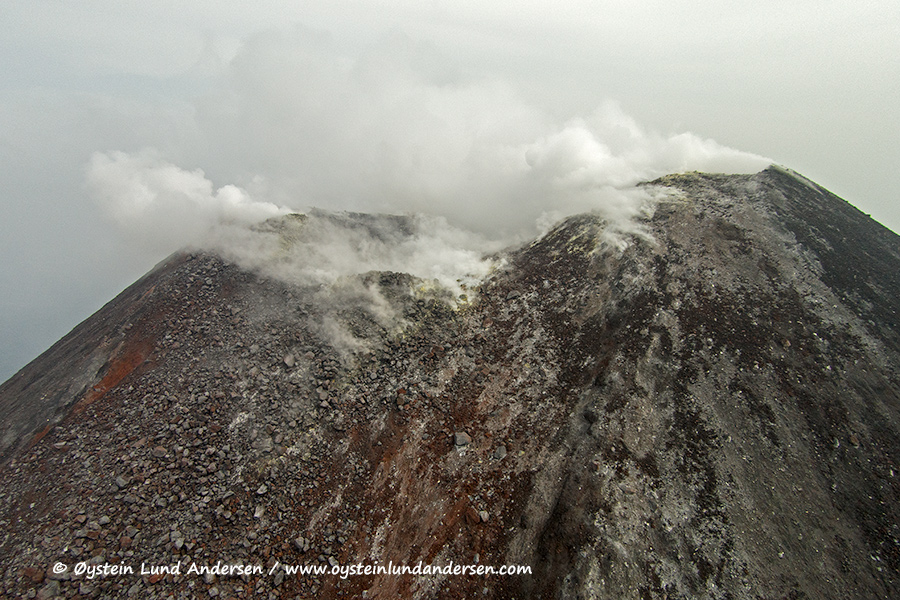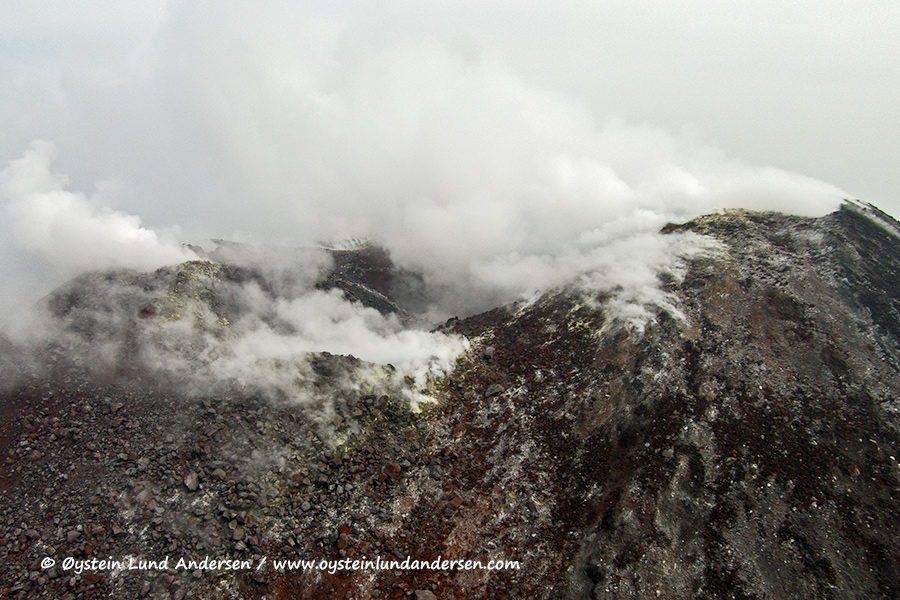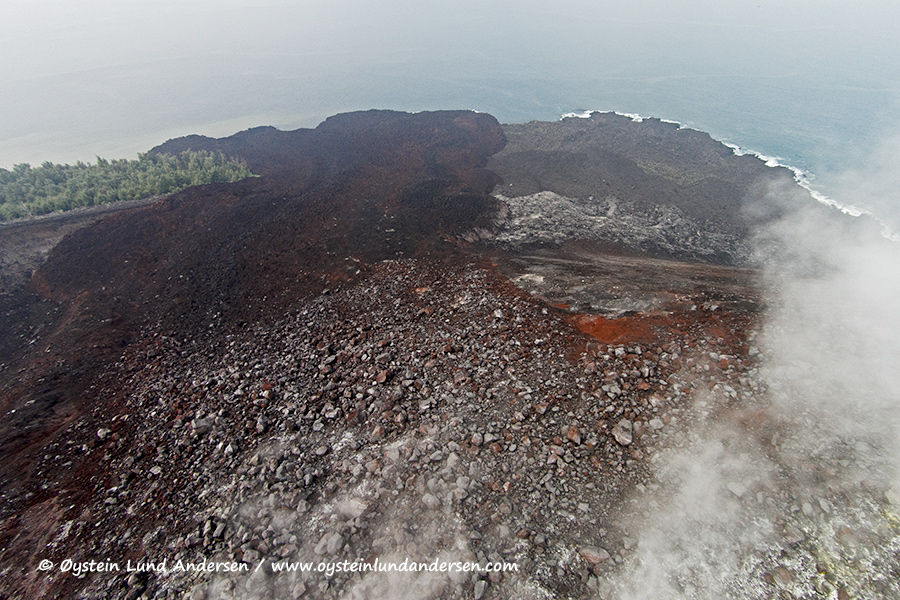 Looking down onto the lava flow of 2012.