29th September 2013
Photos: 13 available in format/size: RAW/JPG – 5472 x 3648 pixels. 100+ photos not presented on the webpage.
Video: 1
Climbed Mt. Merapi on the 29th September, and arrived at the crater-rim moments before sunrise. Having been at the top in May 2012, I was expecting to see some changes, especially considering that Merapi had a small but brief eruption a few months back.
In the crater, a small but considerable area was covered by incandescent material caused by escaping hot gas, that made a "hissing" sound very notable to the ear. The area mentioned is the source of the small eruption that happened a few months back, according to a local volcano-guide. Comparing the morphology of the crater with a photo from May 2012 (see photo:13. below) you can see that the area mentioned was not active in May 2012, and that later activity have dug a minor-crater at the site, maybe 20-30m deep – that is now visible. Studying the photo closer, it is also apparent that around it it's also a lot of debris (rocks and tephra) that most likely is the result of that small eruption. Another area also emitted a glow, from the western part of the crater, as it did during my visit in May 2012 but I weren`t able to capture it very well during this visit.
The lava dome at Merapi seemed quite unchanged in size, but I suspected during my visual observation that it had grown, -however I failed to get the same impression when I compared the photos from this visit with the May 2012 photos. No incandescent material was observed on the lava dome during the visit.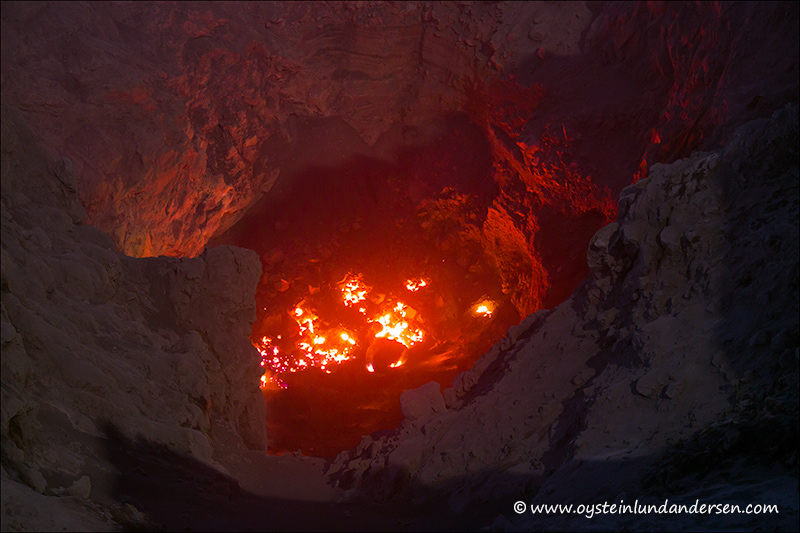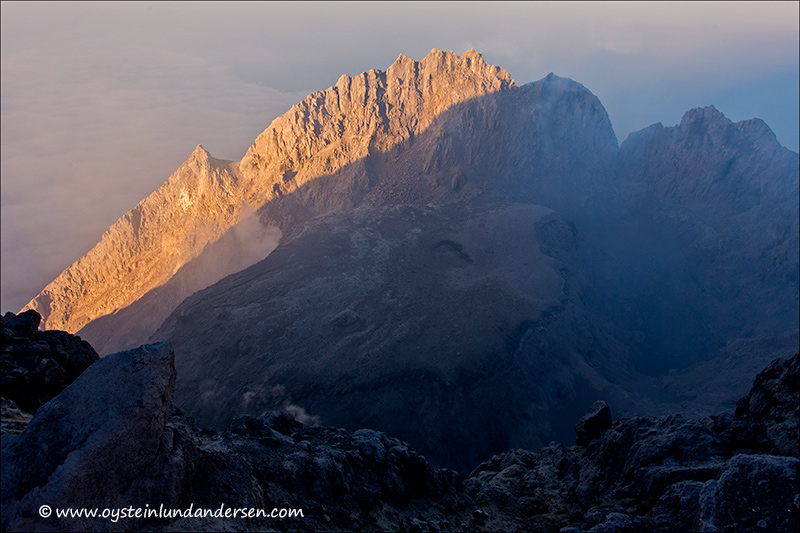 Video