3rd September 2012
Published: 2012
Updated: 28/03/2018 – Replaced photos with newly edited high-resolution photos.
Type of activity observed:
Krakatau volcano is now seeing a major increase in activity. On Sunday 3rd September, large booming sounds could be heard in the villages of Carita and Anyar. Enroute to Krakatau in the morning, we heard continuous booming noises half way from Java, and as we approached the volcano, we could see an high plume from Anak Krakatau`s main vent, lava bombs was ejected 2-300m up in the air. The ash column mainly drifted towards Sumatra, according to observations and news reported from the Sumatran city of Lampung.
More significantly, we also noted very soon, an area on the south-eastern shore of Anak-Krakatau that emitted a large plume of steam. The local crew/guides who joined our group looked very surprised and worried, as we all noticed these major changes. I first thought this was the result of new geothermal activity, but first realized later that this was in fact two new lava flow. The lava flow have extended the seashore on the eastern side of Anak by some (maybe up to 100m), apparent in the satellite images I compared below. Another lava flow occured on the Western flank, but is smaller than the Eastern lava-flow. The lava flows probably started on the 2nd of September, and I observed the last hours of its being produced, on the 3rd September. The crater walls on the eastern and western side (above the lava flows) have experienced a partial collapse, evident in the photos underneath.
Modis Hotspots were recorded starting the 2nd to the 4th of September, indicating the start and the end of the eruption.
Update:
For more photos of the new lava flows, see article-page from my visit to Krakatau from October 2012.
——————————————-
Photos published are available in high resolution (RAW format). Videos are typically available in full-HD or higher (4K). If you are interested in a purchase, please see this page
——————————————-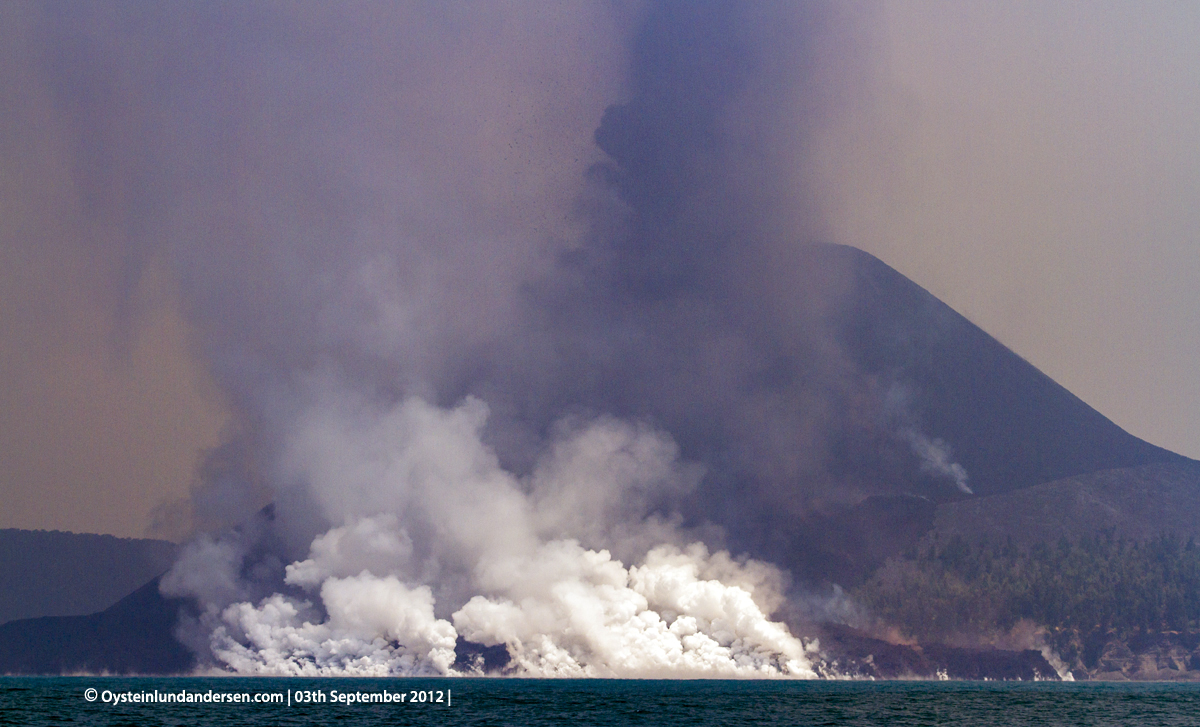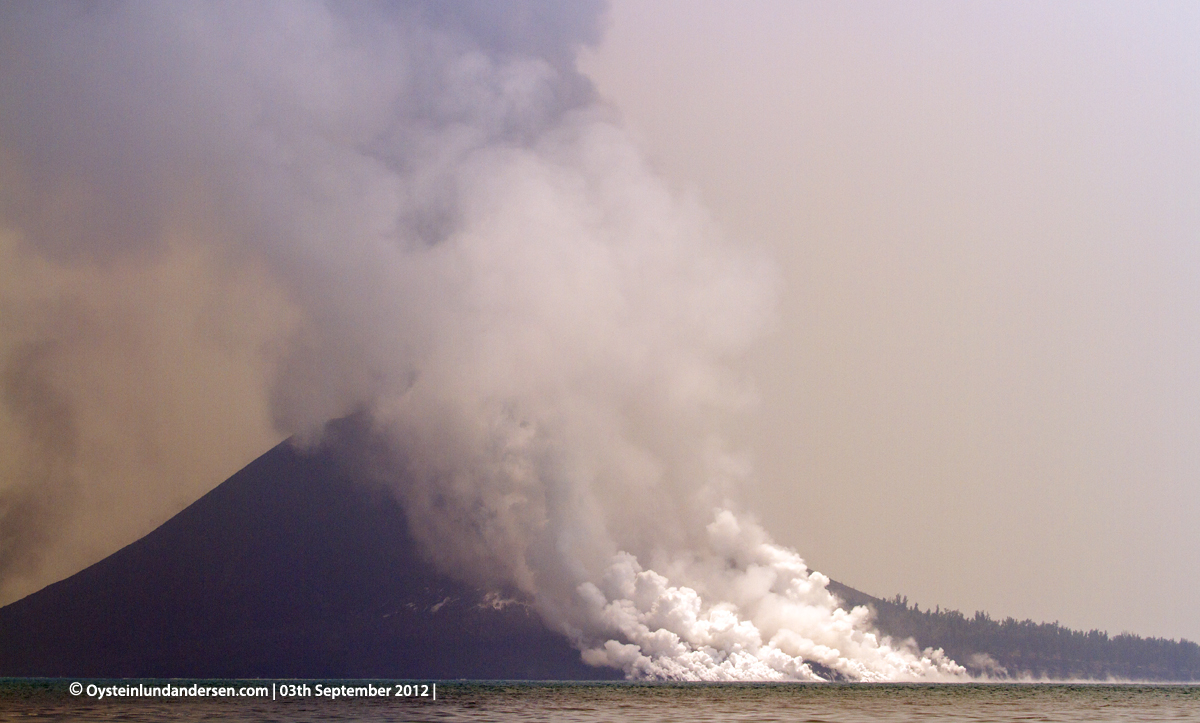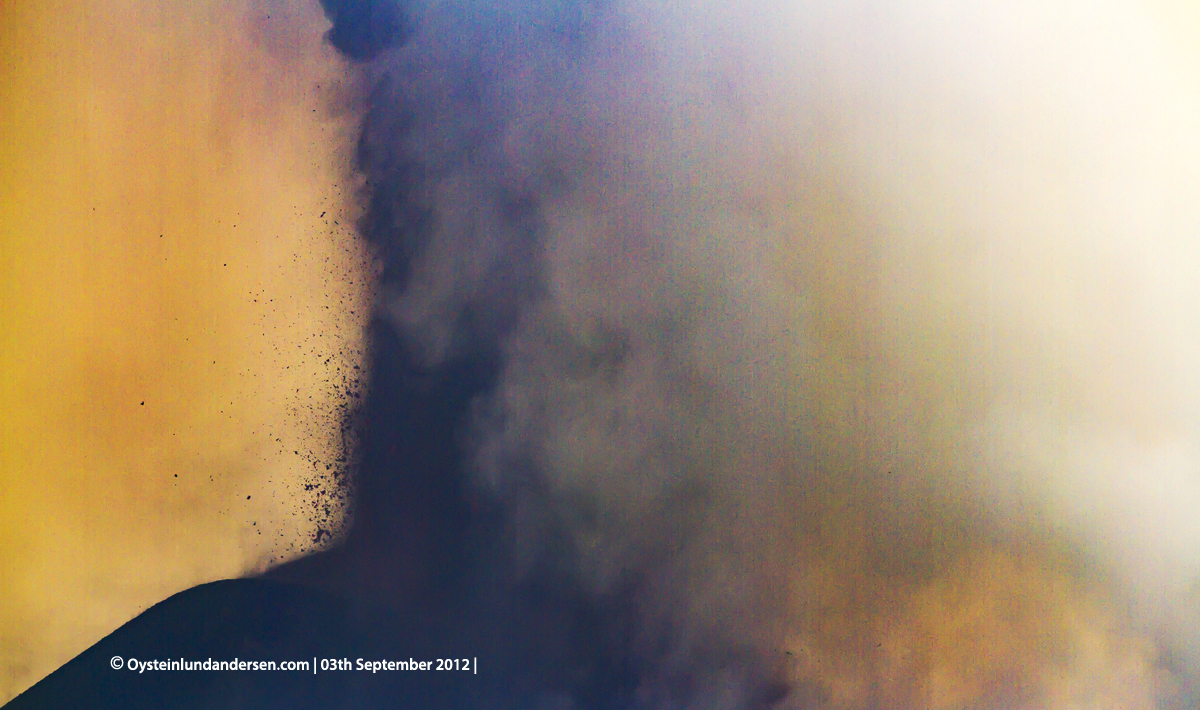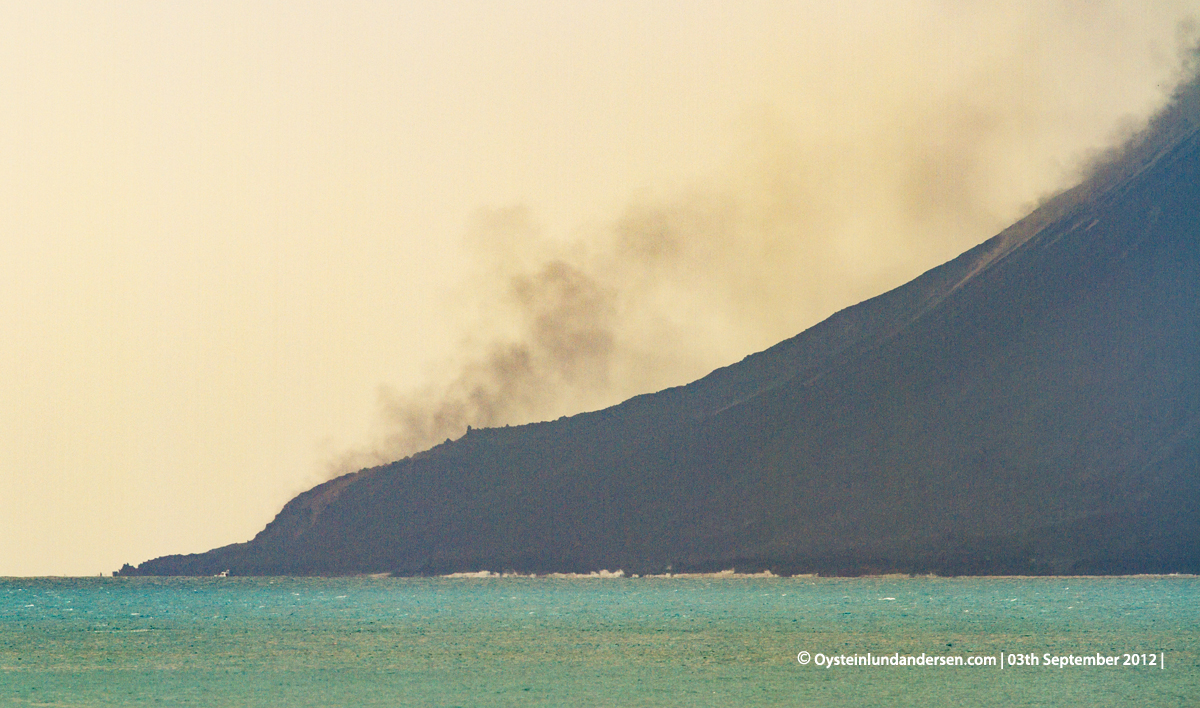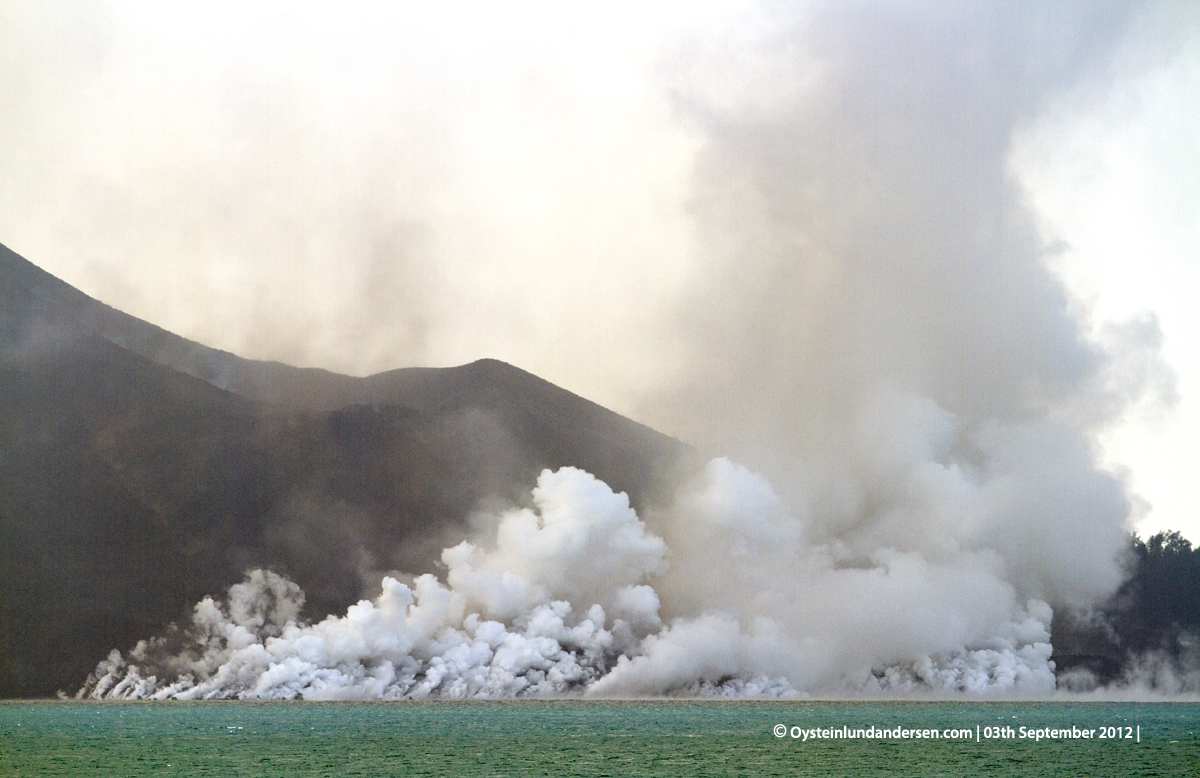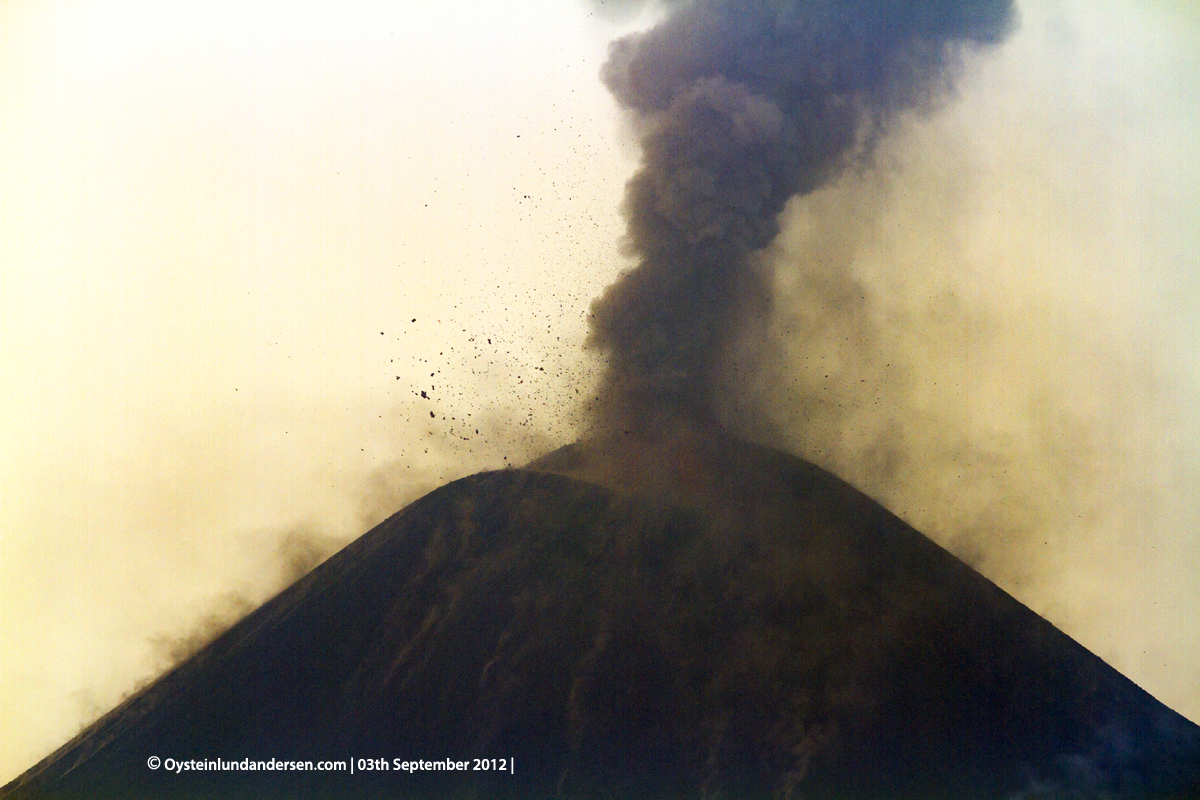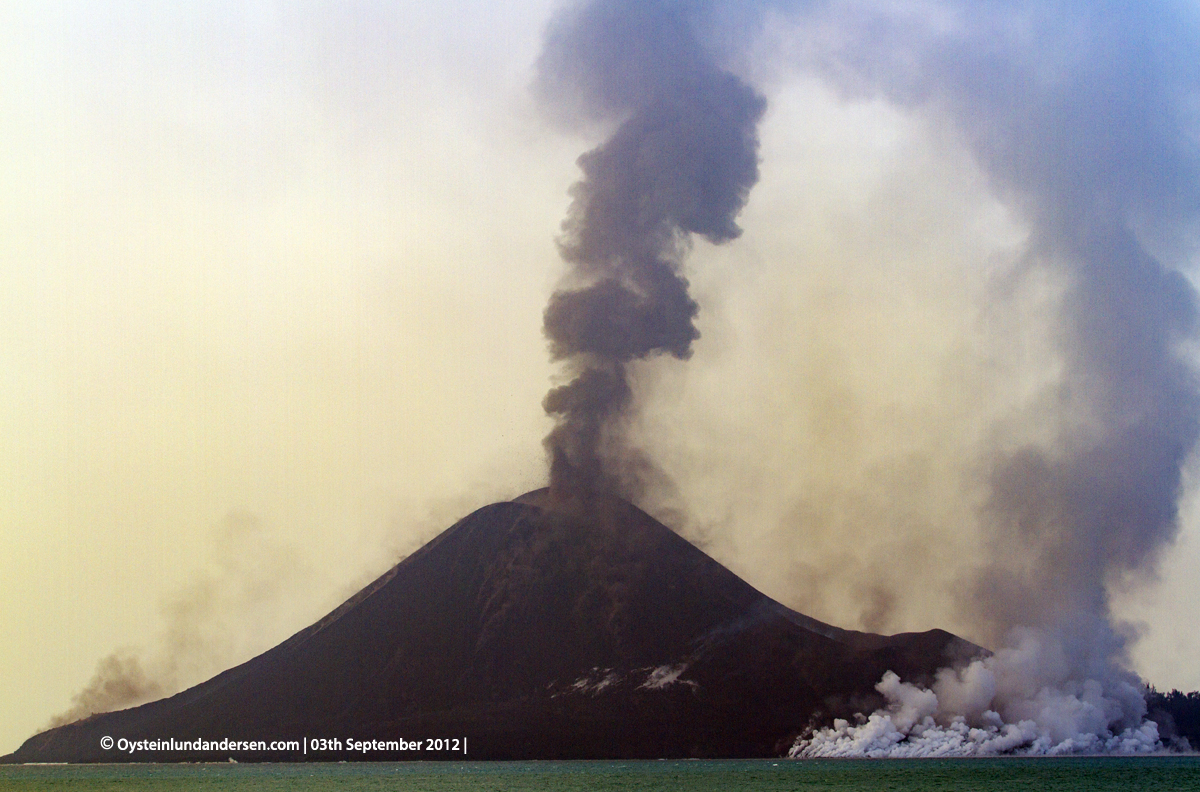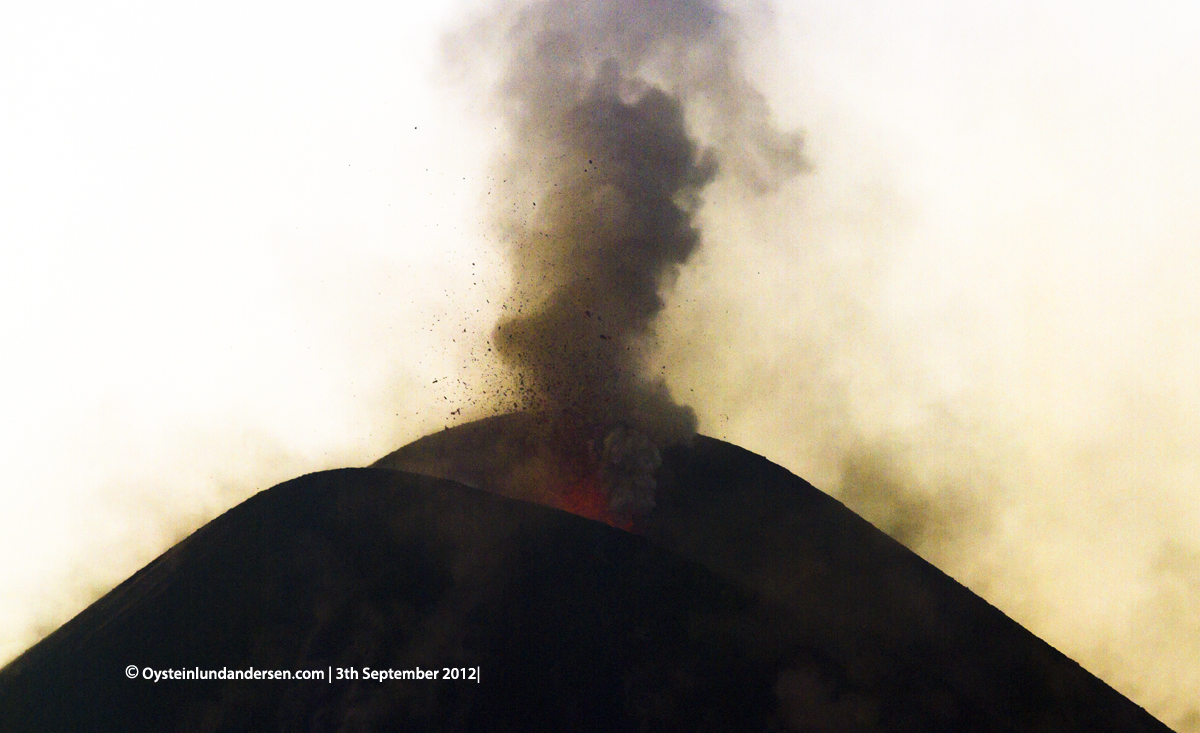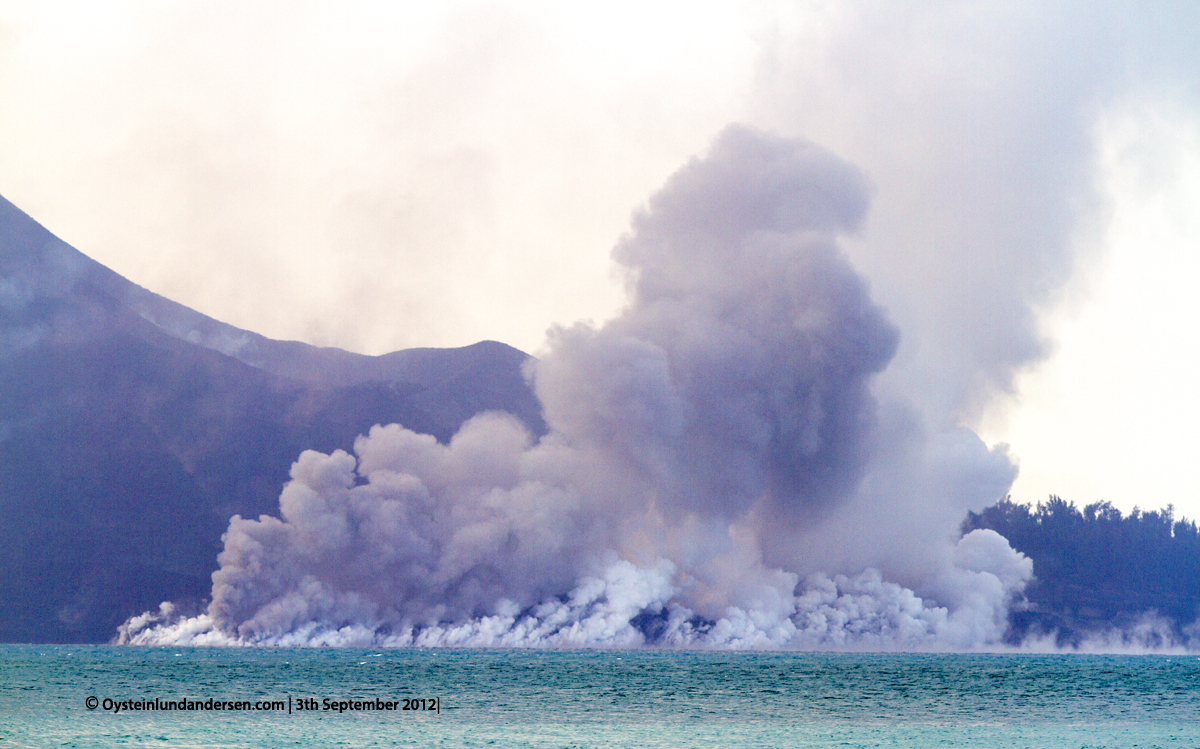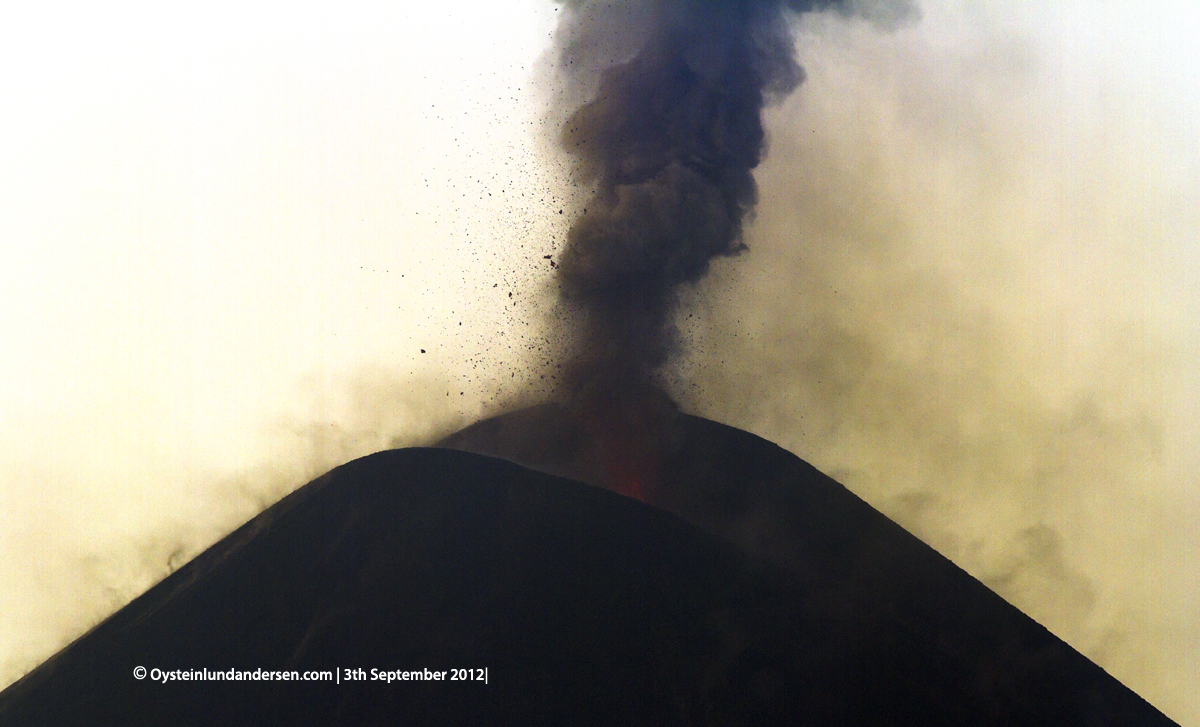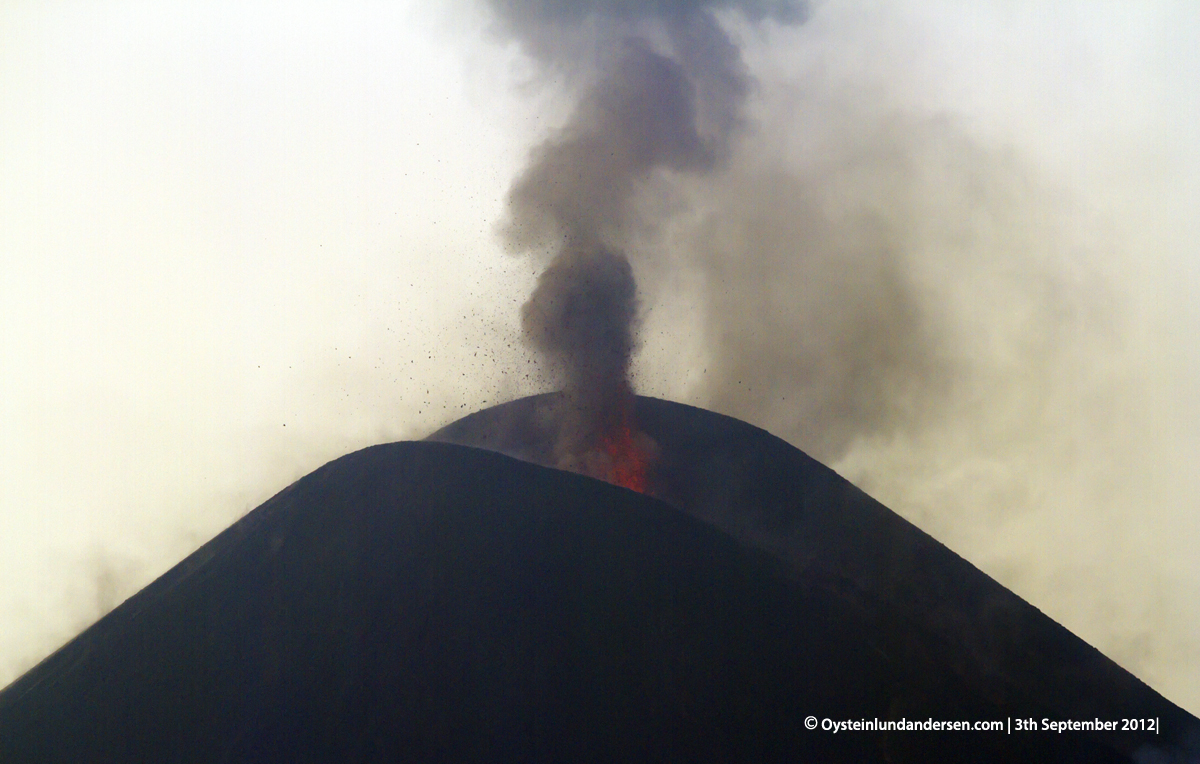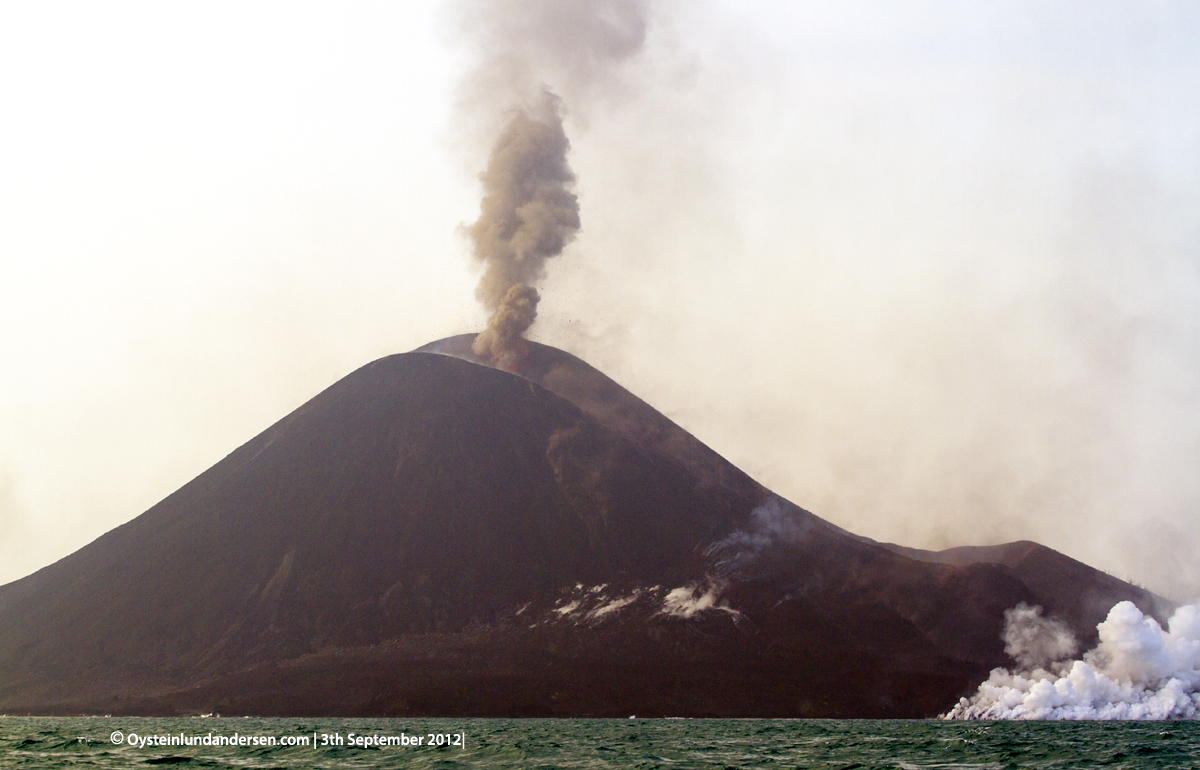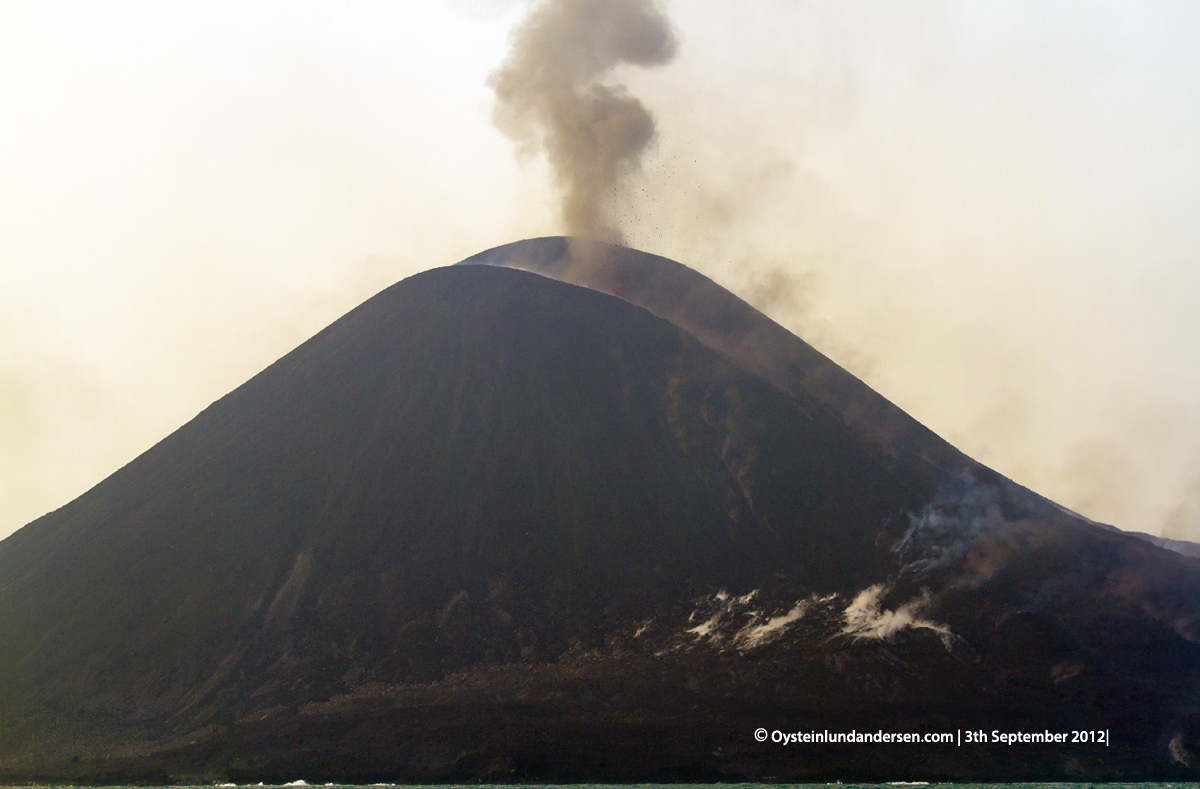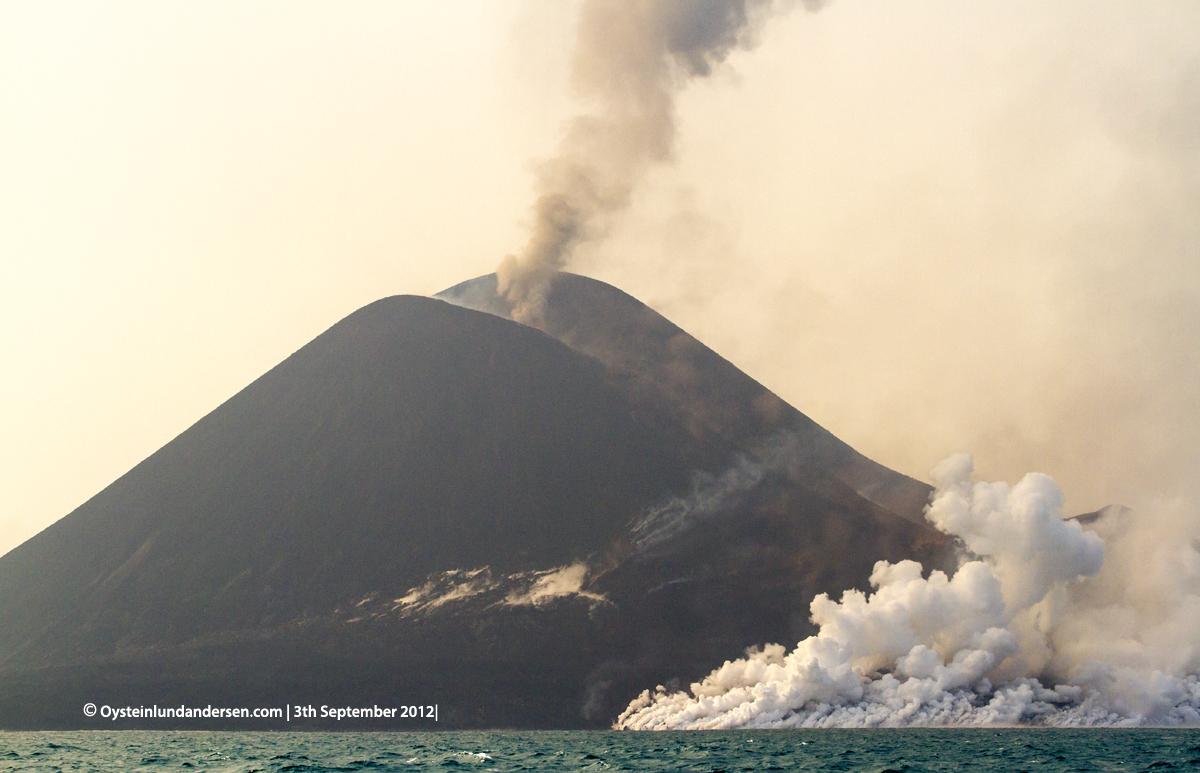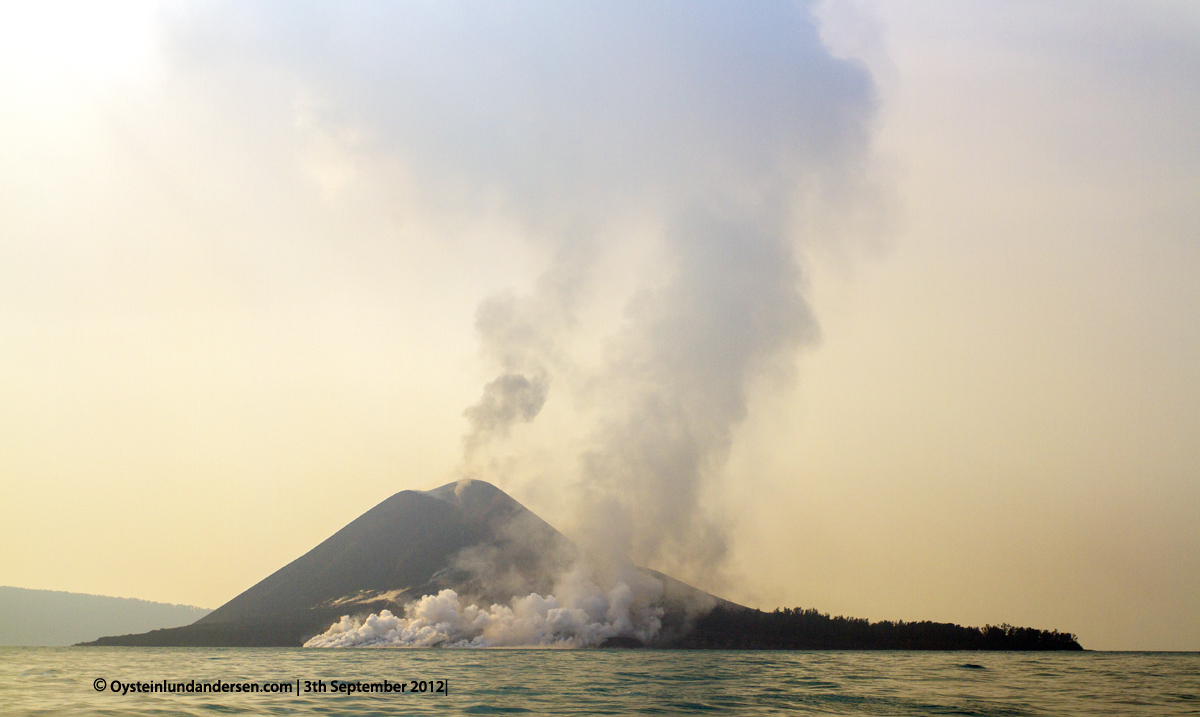 Videos
* New version of the footage, with  increased quality will be upload in march/april 2018